The Deer Lake Canoe Clinic!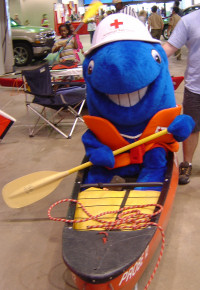 The Deer Lake Canoe Clinic began offering canoe training to Scouts and Scouters 1n 1987. Roger Smith started the program as "in-house" training for Troop 777 Venture Scouts offering the American Red Cross Fundamentals of Canoeing class. The program quickly grew into a District training opportunity for all area Troops. Word got out and the program really began to take off.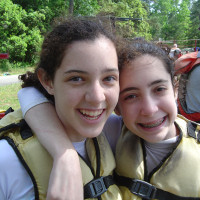 An Advanced Fundamentals class and an Instructor Class were added in 1994 and the first Fundamentals of Kayaking class was added in 1996 as well as program changes to accommodate our LDS Scouts. American Red Cross Basic Water Rescue and Small Craft Safety Classes were added in 1998 along with the Texas Parks and Wildlife Department Boater Basics program. We now have Troops, Posts and Ships attending from all over our Council and neighboring Councils. The Deer Lake Canoe Clinic is available to all registered Boy Scouts, Venture Scouts, and leaders. Girl Scouts are welcome too. Since 1992, over 2,500 Scouts and Scouters have attended the Deer Lake Canoe Clinic.
The Deer Lake Canoe Clinic is a fun weekend designed to provide teenage boys and girls with water safety and boat handling skills instruction. The format is like a BSA summer camp program with a large and active youth staff. Our youth staffers are all ARC trained Instructor Aids. Adults will see the "Principles of Scouting" in action all weekend… The students just have fun!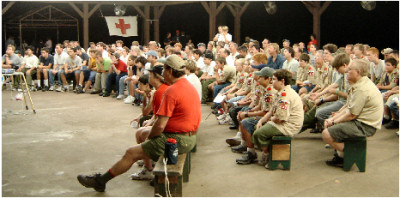 Adults are welcome too. The Deer Lake Canoe Clinic is authorized by the Sam Houston Area Council to conduct the Adult Flat-water Training Course and issue the SHAC "Yellow Card". Adults also receive Safe Swim Defense and Safety Afloat cards. We recommend that adults plan to take the Fundamentals of Canoeing class the year before their Scouts are scheduled to take the class. Leaders can then take the "Review" Class or the Instructor Class while their Scouts complete Fundamentals. Following this plan better prepares Scout leaders to safely conduct flat-water outings and help the Scouts use their newly learned paddling skills.
SHAC Adult Flat-Water Canoe Training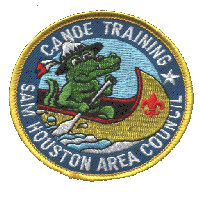 Most Scouters agree that adult supervision is the single most important requirement for any BSA aquatic activity… Qualified Adult Supervision is especially important for all afloat activities. The Sam Houston Area Council, in accordance with safety policies established by our National Organization, requires that all aquatic and afloat activities be conducted in strict accordance with the eight points of Safe Swim Defense and the nine points of Safety Afloat. The first point of each is Qualified Adult Supervision.
Adults planning afloat activities in our Council must have completed Safe Swim Defense and Safety Afloat training. The training must be current and all adults participating must "be committed to compliance with the nine points of BSA Safety Afloat and the eight points of Safe Swim Defense".
The Northern Branch Office Scout Training Team offers American Red Cross "Fundamentals of Canoeing" and American Red Cross "Fundamentals of Kayaking". Both classes meet or exceed all requirements for adult flat-water training.
FOC... Adult FUNdamentals of Canoeing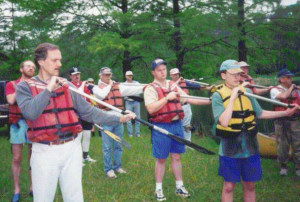 This is our "entry level" class and the traditional way adults have meet council recommended training requirements. We stress canoe safety and teach basic paddling skills. This class is designed for adults who have not paddled for a while as well as those who have never been in a canoe. We offer adult and youth tracks for Fundamentals of Canoeing. Scouts taking FOC will receive "essentially the same training" as the adults but age-appropriate teaching techniques are used.
We also offer the FOC "review". It is more of a "skills workshop" and stresses solo paddling techniques. This class is designed for our teenagers preparing for "moving water" training and is the required youth training for our Instructor Aids. Adults with some canoe experience and reasonable paddling skills are welcome in this class too. Please understand that this is a youth class and the teaching methods will be age-appropriate for our experienced teenage paddlers.
Adults that begin the FOC class with limited paddling experience will learn, develop and practice basic boat handling skills. They will not become "expert" paddlers but should develop the confidence to safely enjoy flat-water Scouting activities. All of our adults will learn canoe safety, receive a good introduction to the sport of paddling, learn and demonstrate basic boat handling skills… and will have fun! Adults also attend a special "adults only" session Saturday evening to review SHAC policies and complete BSA SSD/SA required training.
The Deer Lake Canoe Clinic...
FUN Canoe and Kayak Training for Scouts and Scouters


The application process begins with an email to DLCC@scoutcpr.org